Leader`s Speech
---
Respectful new and old customers and friends from all walks of life,
Welcome to our company website. Thank you for your trust, kindness, cares, and supports to us.
Operation philosophy: "high-quality products, first-rate services, customer first and joint development". Our company will spare no efforts to provide perfect and integrated solutions for customers, to grow and drive industry development together with customers and industry elites. We will treat every day as a new start of Jiaozuo Huayan Industry Co., Ltd. , sublimating corporate reputation with high-quality products and services.
Development of Jiaozuo Huayan Industry Co., Ltd. can not do without supports and great kindness of customers, partners, and staffs. In face of increasingly fierce market competition, our company will unceasingly perfect operation mechanism, realize resource allocation utility maximization, speed up enhancing research and development level, and continuously improve products' precision, performance, service life, reliability, stability, and added values. And at the same time, we will positively construct and maintain strategic partnership with customers. In addition, we will become internationalization and complement two market's advantages at the time of expanding domestic market, bringing more benefits for all customers, shareholders, partners, and enterprise employees.
As an individual in the society, we insist more in enterprise's sense of responsibility to the society. Besides providing safe products and services, we will throw ourselves into various public benefit activities and report back on the society.
Employees' creativity is the source for enterprise's development and growth. With the enterprise culture of "unity, trust, innovation, and truth", employees' values can be fully embodied and mutual improvement and development of employees and our enterprise can be realized.
For this reason, we will make persistent efforts and work with perseverance.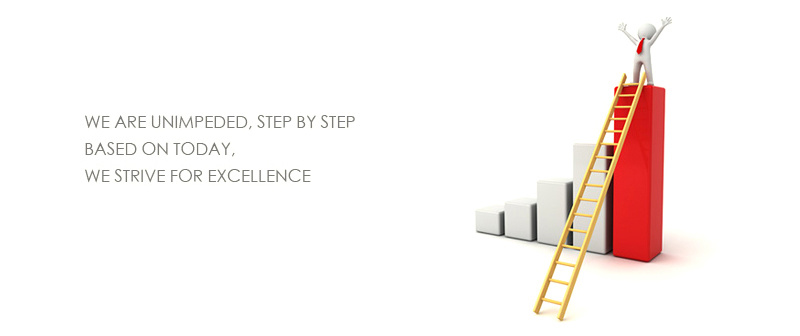 ---